Shenzhen Bao'an International Airport
New satellite terminal project, announcing a target of 22 million passengers per year by 2025. The  project includes the construction of 235,000 sqm satellite terminal, fuel supply facilities and ancillary facilities. The completion and operational launch of the project was announced for 2020.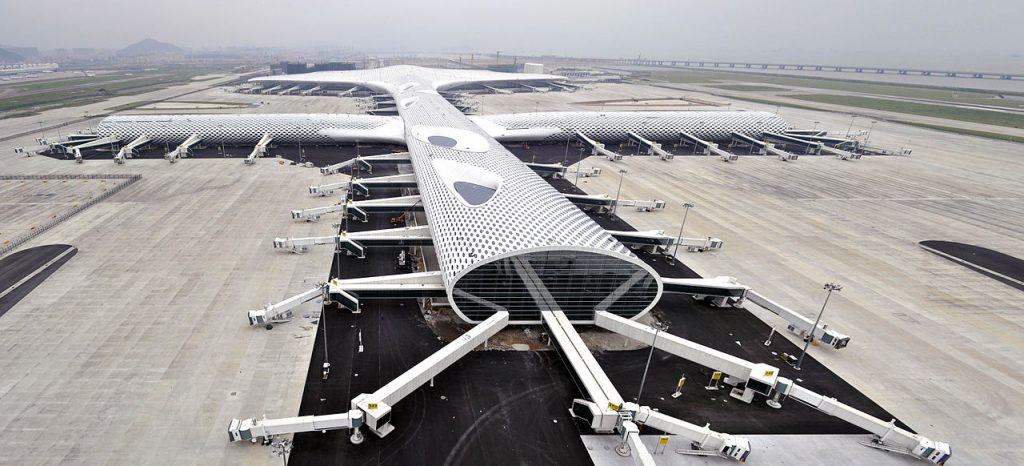 ---
Seoul Incheon International Airport
New passenger terminal opened on 18 January 2018. Phase 4 estimated to be completed in 2023, this is the final and the ultimate construction stage. Upon completion, the airport will have two passenger terminals, four satellite concourses, 128 gates, and five parallel runways (one exclusively for cargo flights).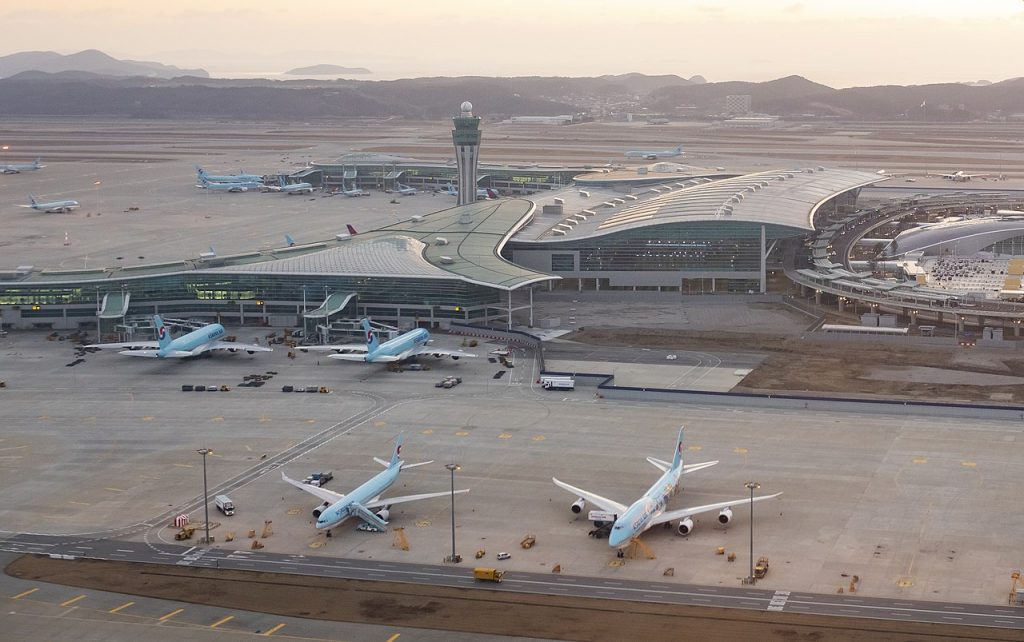 ---
Shanghai Pudong International Airport
New satellite terminal with a total construction area of 622,000 square meters and 83 gates. It will have an annual design capacity of 38 million passengers.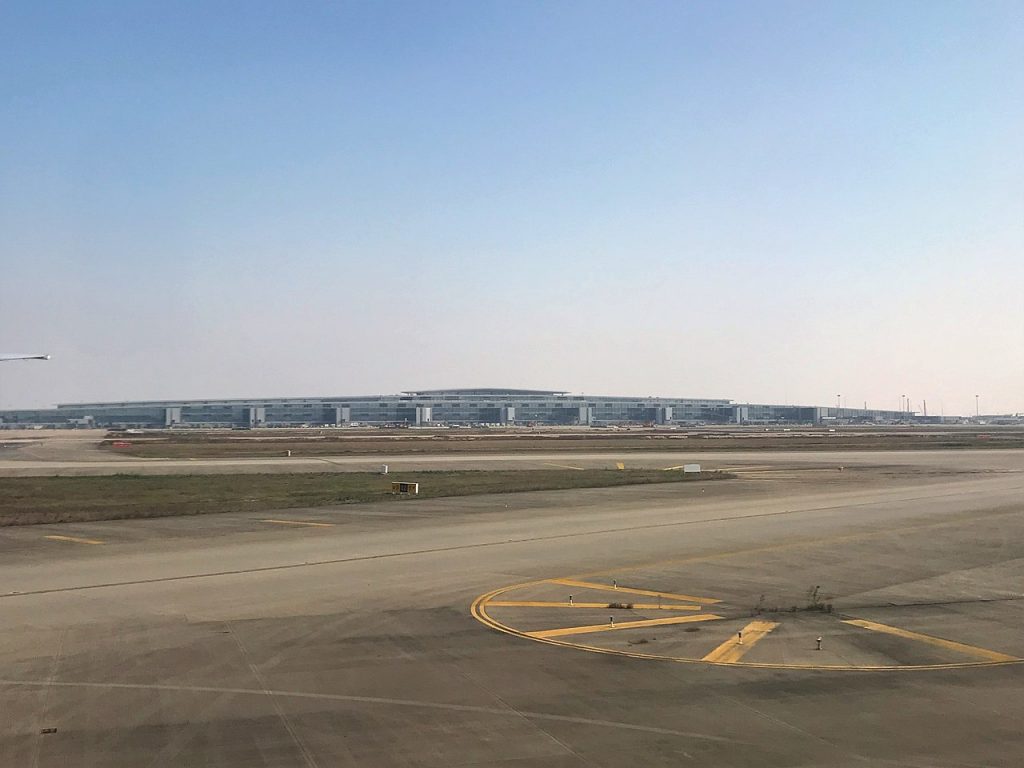 ---
Terminal 3 under construction. The new terminal is scheduled to be built by Fraport, south of the existing terminals on the grounds of the former Rhein-Main Air Base. The new Terminal 3 is to accommodate up to 25 million passengers and will feature 75 new aircraft positions when completely constructed.
---
Hong Kong International Airport (Chek Lap Kok)
A third runway to the north is under construction. Associated facilities, additional terminals, airfield and apron facilities, will be built as well, and, combined with the new runway, it is estimated that the airport would be able to handle a maximum of 620,000 flights per year (102 per hour, or about one flight every 36 seconds), and meet forecast annual passenger and cargo throughput of about 97 million and 8.9 million tonnes by 2030 respectively.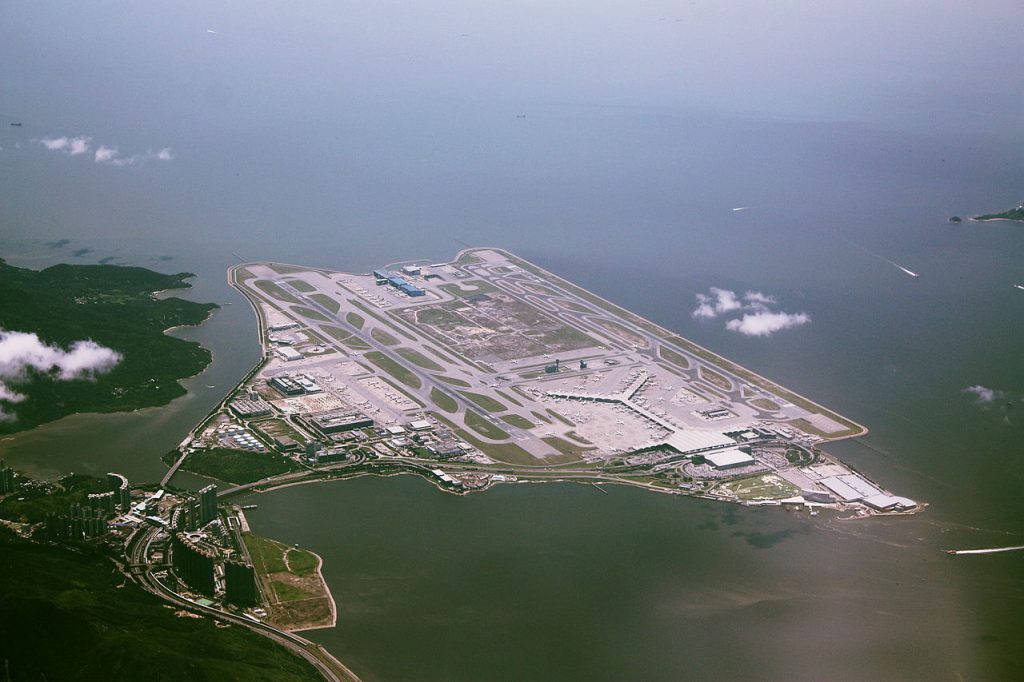 ---
Abu Dhabi International Airport
New midfield terminal under construction. The terminal was scheduled to open in 2019, but has not yet been released for passenger traffic.List
---
Terminal 5 will be ready around 2035 and is designed for 50 million passengers. The third runway has already been built.
---